---
---
Read each Citizen's unique story.
---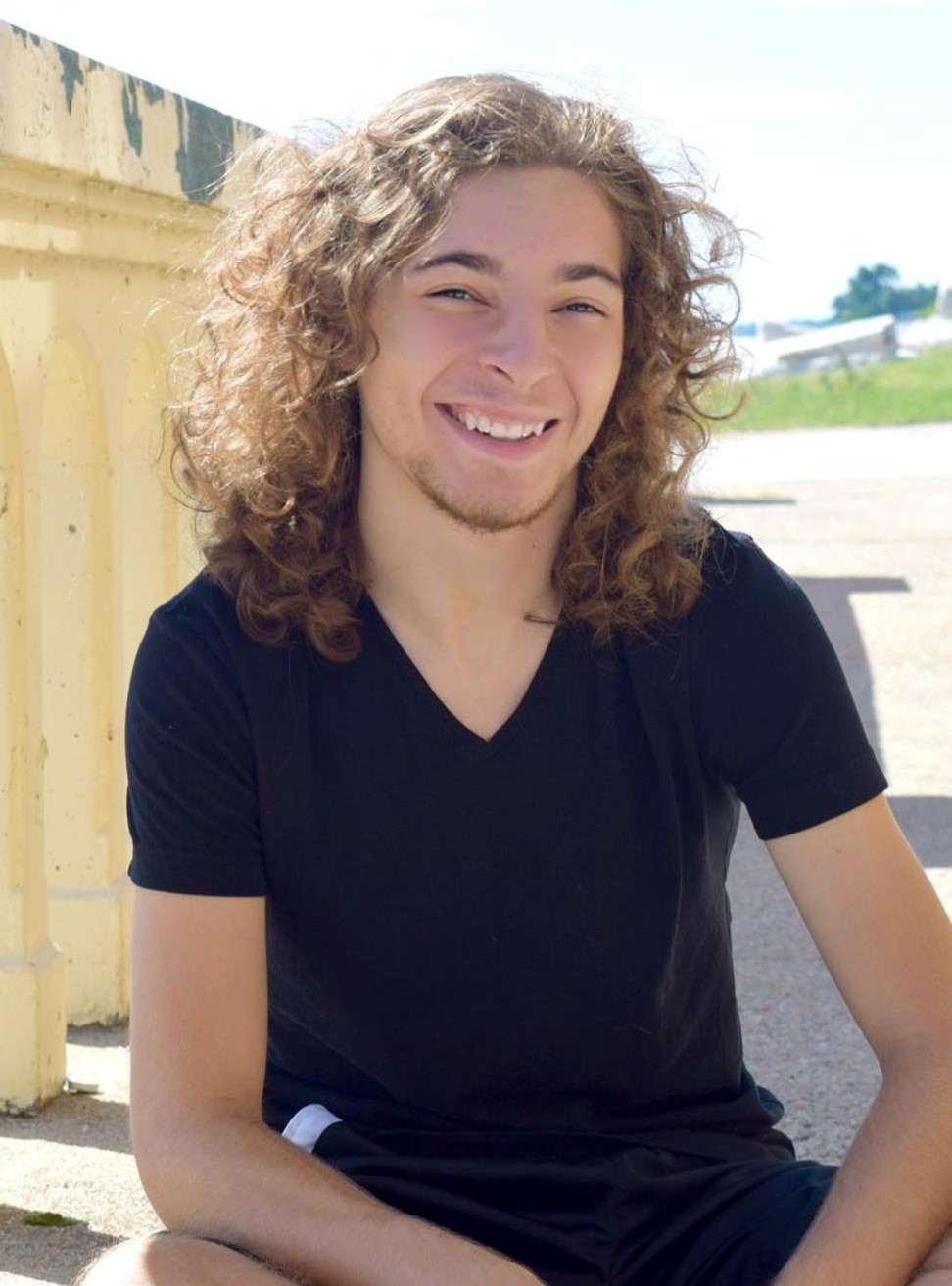 Aaron
About Aaron
Aaron was born in Lake Forest, IL and LOVES people. He is compassionate, tender hearted, and a licensed Pastor. Aaron is part of the BiGGL Pastoral care. His favorite thing to do at BiGGL is to be an encouragement to others, creatively write, paint, and bring devotionals. Aaron is currently working on a book and sees himself traveling the world, changing the way people view those with disabilities.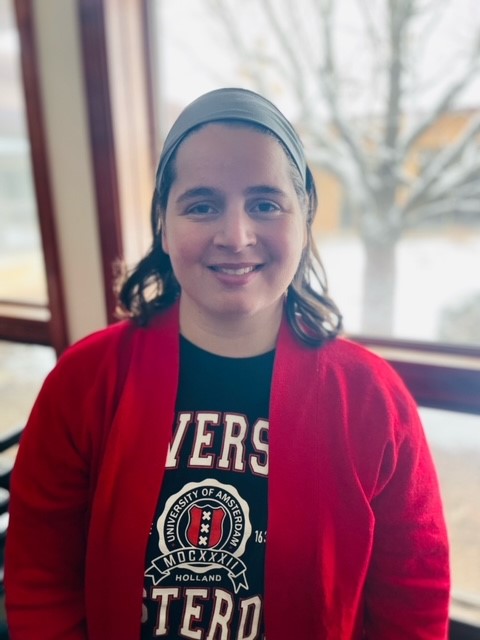 Anna
About Anna
Anna was born in Romania and now resides in Lake Villa, IL. She loves floor hockey, bicycling, dancing, basketball, yoga, and traveling too, especially back to her home country. Anna loves baking and creating at BiGGL and shines as a true artisan.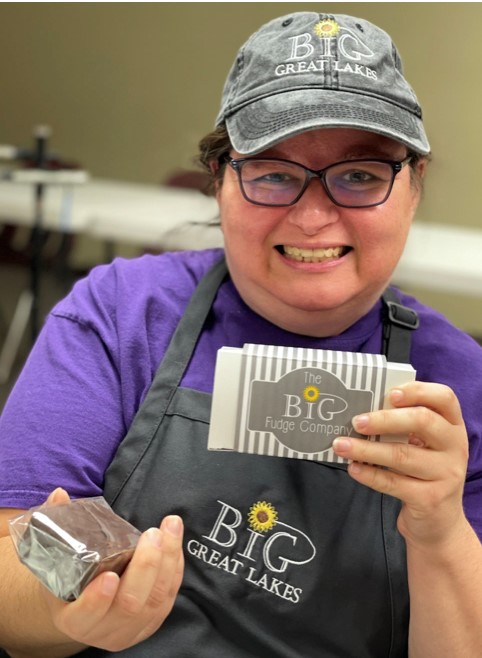 April
About April
April was born in Canada and now lives in Waukegan, IL. She carries much joy and she brings laughter wherever she goes. At BiGGL April enjoys pottery and cooking. She loves people and is an extravagant giver at heart, always showering others with gifts. In her spare time she loves to shop and talk with friends. She dreams of having her own living space at BiGGL soon.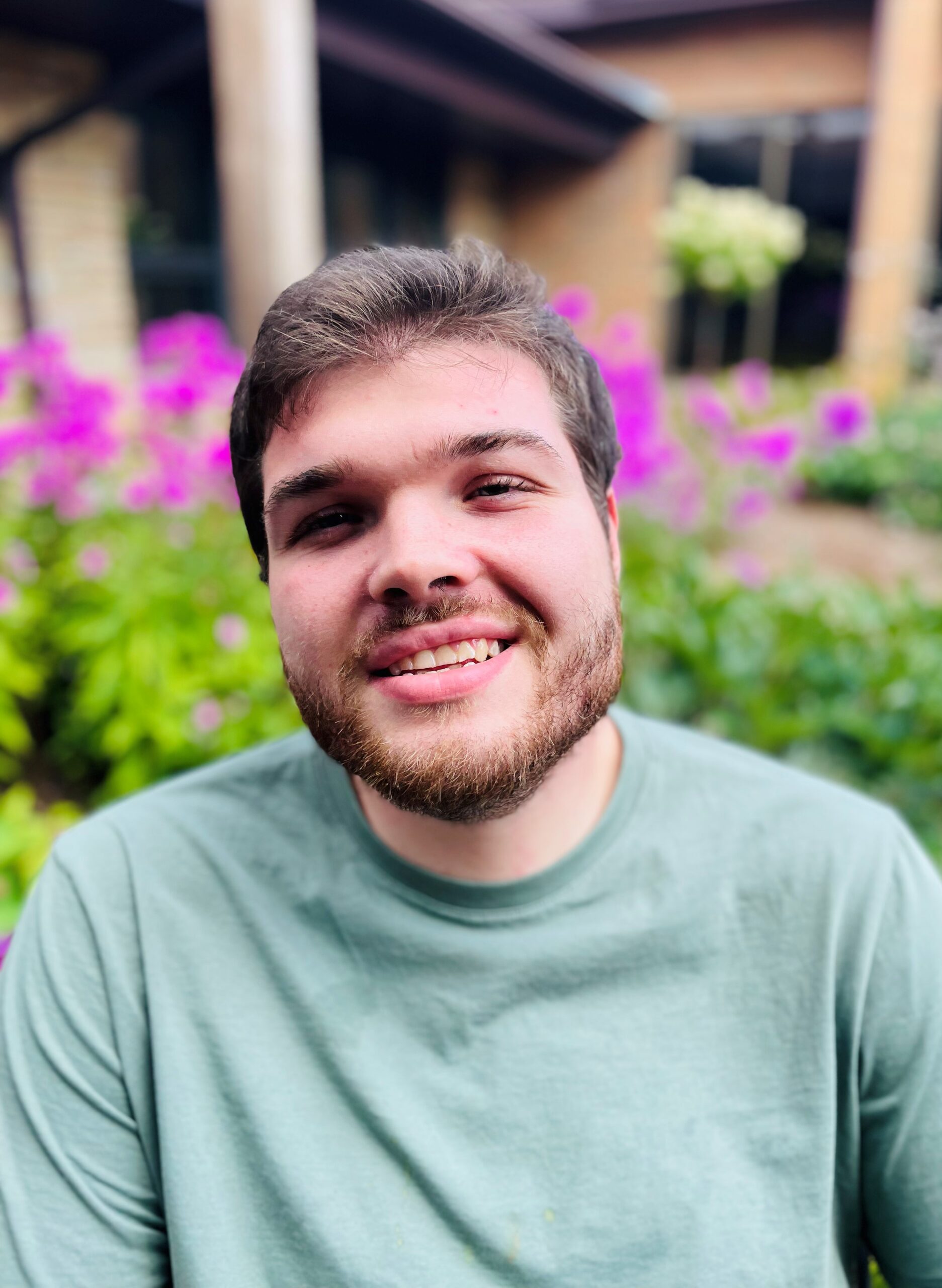 Carlos
About Carlos
Carlos was born in Highland Park, IL and now lives in Kenosha, WI. He is a thoughtful, reflective man who loves nature, exercising, and gardening. He is a true poet and excellent writer. At BiGG he communicates using RPM and likes writing words of encouragement and inspirational writings. He is in the process of writing his own book and hopes to have it published soon.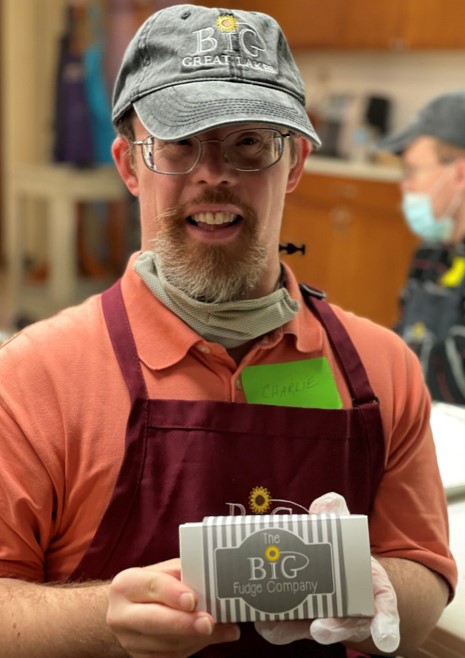 Charlie
About Charlie
Charlie was born in Lake Forest and now resides in Wadsworth, IL. Charlie is gifted in swimming, loves to horseback ride (especially with a friend), watch "I love Lucy", dance, and keep up with the Blackhawks. At BiGGL he loves creating in art, making fudge and granola, and works with great precision. Charlie assists us with quality control at BiGGL with his gift of excellence.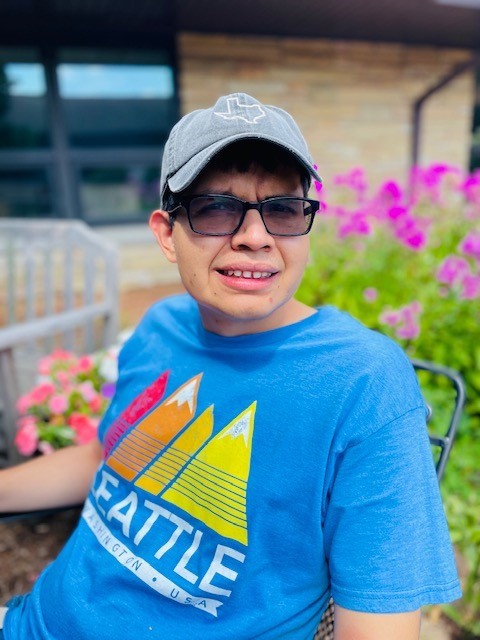 Emanuel
About Emanuel
Emanuel was born, raised, and lives in Waukegan, IL. He loves traveling, baseball, cooking, gardening, and taking care of his cats at home. He is a great athlete and at BiGGL he enjoys baking and exercise. Emanuel hopes to work selling products in a store. (maybe a BiGGL store? 🙂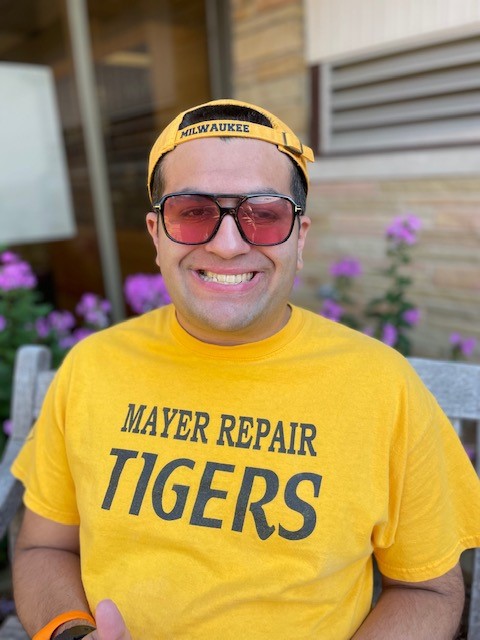 Fermin
About Fermin
Fermin resides in Kenosha, WI. He is an excellent listener and a worship leader. At BiGGL he loves to praise, exercise, drum, create pottery, and bake. Fermin is "on task" to the minute, and helps others stay on task. He is an excellent listener, and in his spare time loves to swim and exercise.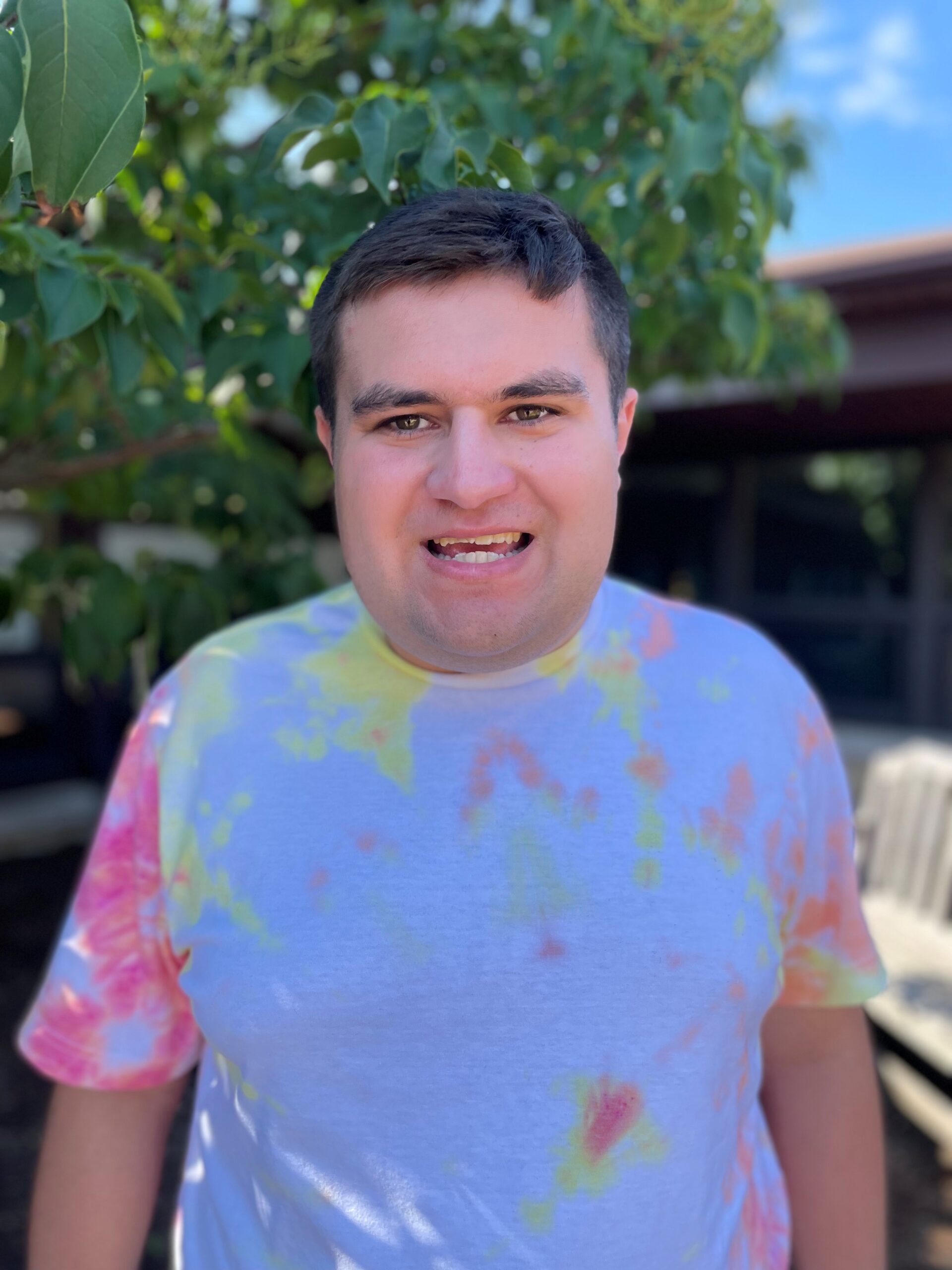 Gabe
About Gabe
Gabe lives in Kenosha, WI. He is an excellent listener, very friendly, gentle, and loves to communicate his heart during devotions and social time. Gabe is a justice advocate and enjoys reading. At BiGGL he loves making soaps, exercise, praise and painting.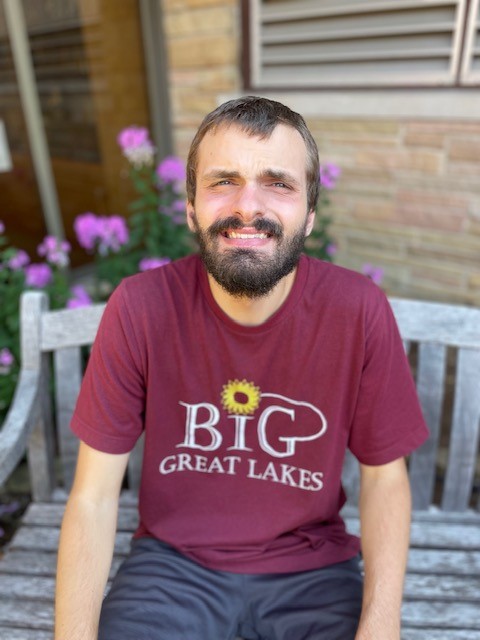 Gavin
About Gavin
Gavin resides in Racine, Wisconsin. He is a beautifully gifted writer and inspirational communicator/speaker. Gavin is currently working on his own book, and at BiGGL loves to share devotions, gym, art projects and to work on creative writing for enterprises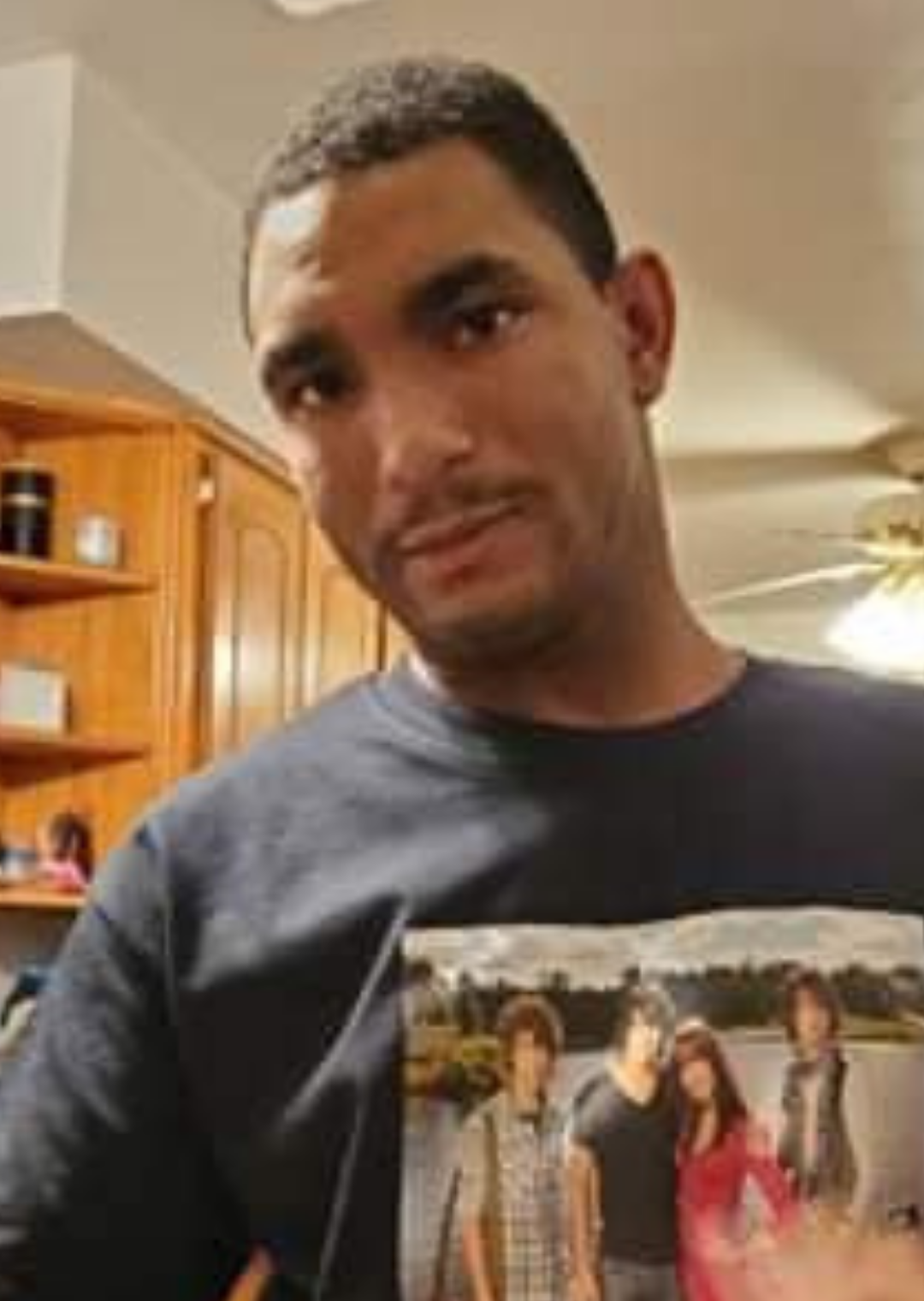 James
About James
James was born in Olympian Fields, IL and now resides in South Holand, IL. He loves wrestling, playing drums, going to church, and playing batman. At BiGGL he plays drums in our BiGGL worship team, and loves to bake in our culinary enterprises.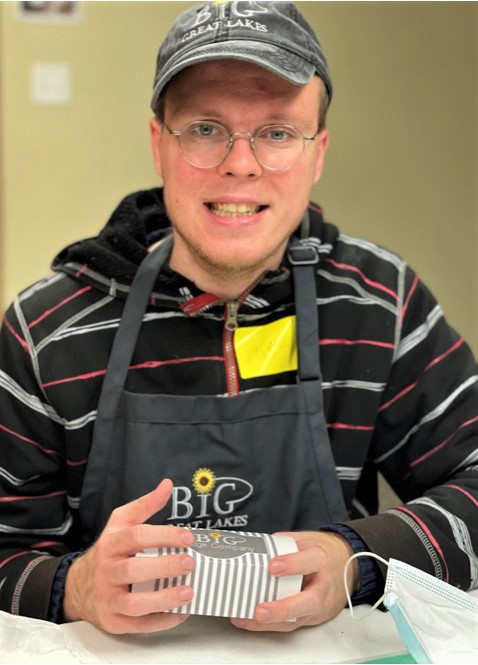 Karl
About Karl
Karl was born in Evanston, IL and now resides in Kenosha, WI. He is a full-fledge gifted artist on all fronts. In his spare time he loves to draw, paint, spend time with Nana, and take pictures with his camera. At BiGGL Karl loves to make fudge, draw, and exercise.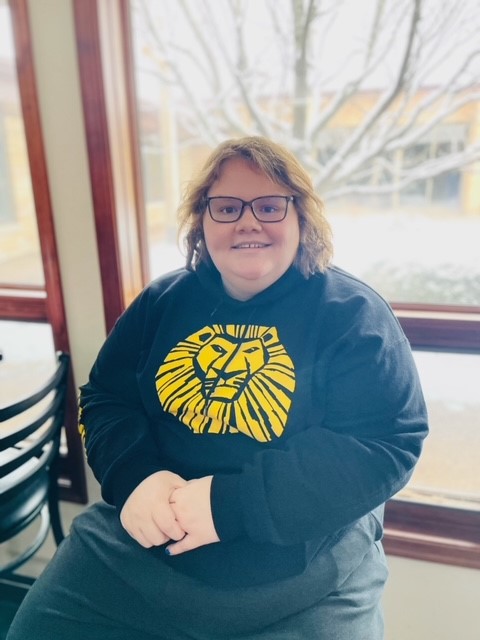 Lydia
About Lydia
Lydia is our helping lead at BiGGL. She has a very warm mothering heart, and truly helps us all care for each other. She is an avid book reader, history connoisseur, and loves her Boston Terrier Lucy. At BiGGL she loves to bless others and help us be more efficient. She is a wonderful assistant, and teaches us much as well.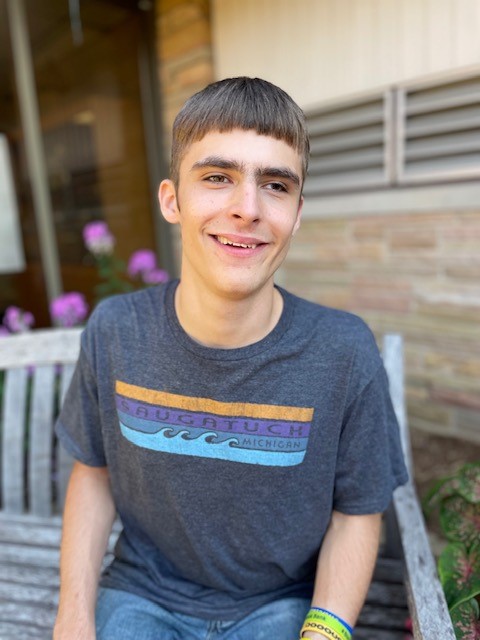 Sawyer
About Sawyer
Sawyer lives in Gurnee, IL and loves to ride his bike with his grandfather. He has a great sense of humor and a gentle spirit. Sawyer enjoys cooking and would like to be a food critic.
Anthony
About Anthony
Anthony resides in Waukegan, IL . He is duo lingo and enjoys computers and puzzles in his spare time. He enjoys swimming and swinging and relaxing walks. He has a wonderful memory and loves to organize. He enjoys the drums and at BiGGl enjoys painting, cooking playing the congas
Devan
About Devan
Devan resides Caledonia, Wi. He is extremely bright and has a photographic memory. He enjoys art, music, amusement parks, going for walks, watching movies and loves going to church. At BiG Great Lakes he loves art, sharing devotions and communicating using RPM.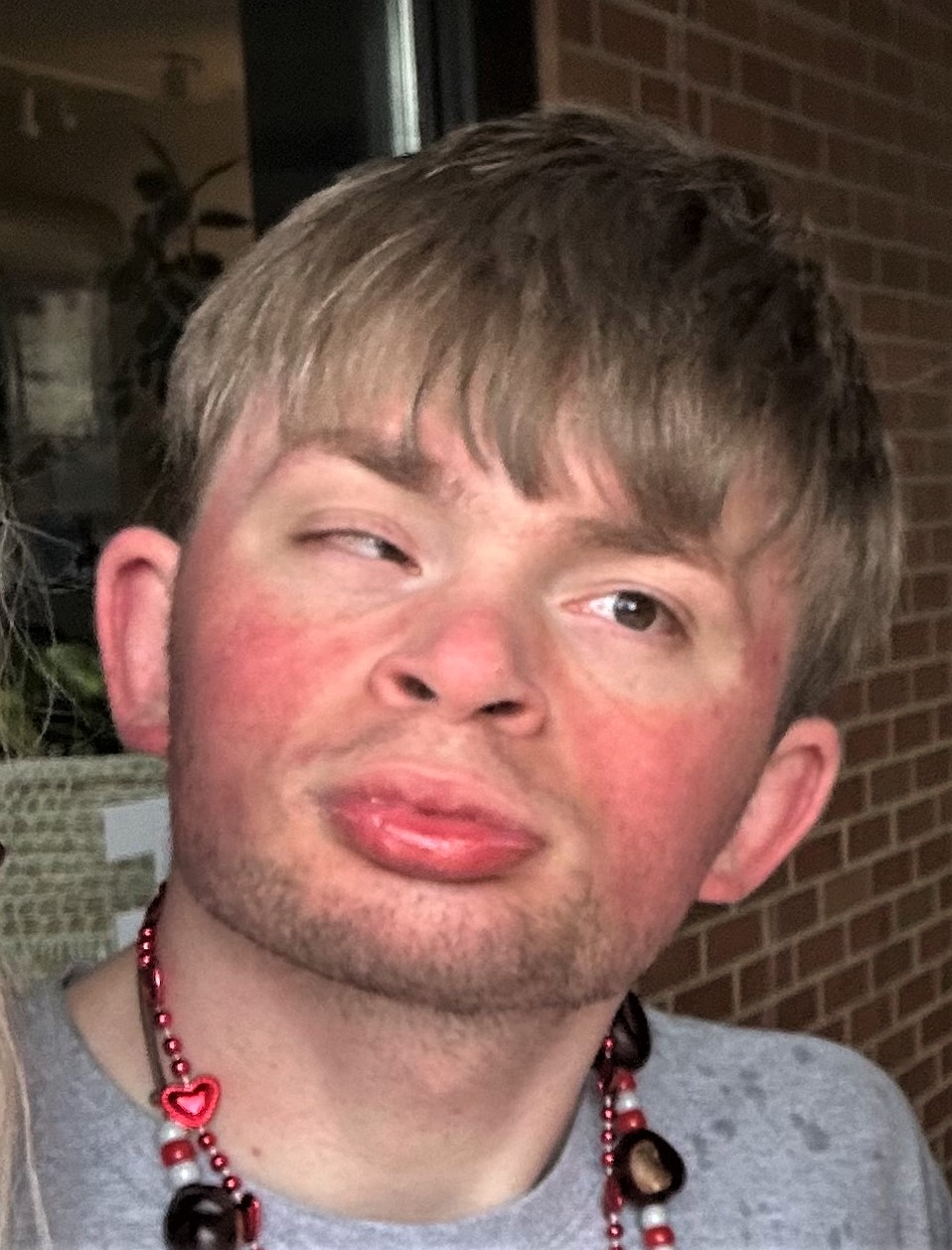 Ted
About Nicholas
Nicholas resides in Gurnee, IL. He enjoys sports, singing, playing handbells, dancing, reading the newspaper, and telling jokes. At BiG Great Lakes he loves to make people laugh and enjoys sports, cooking, singing, and art.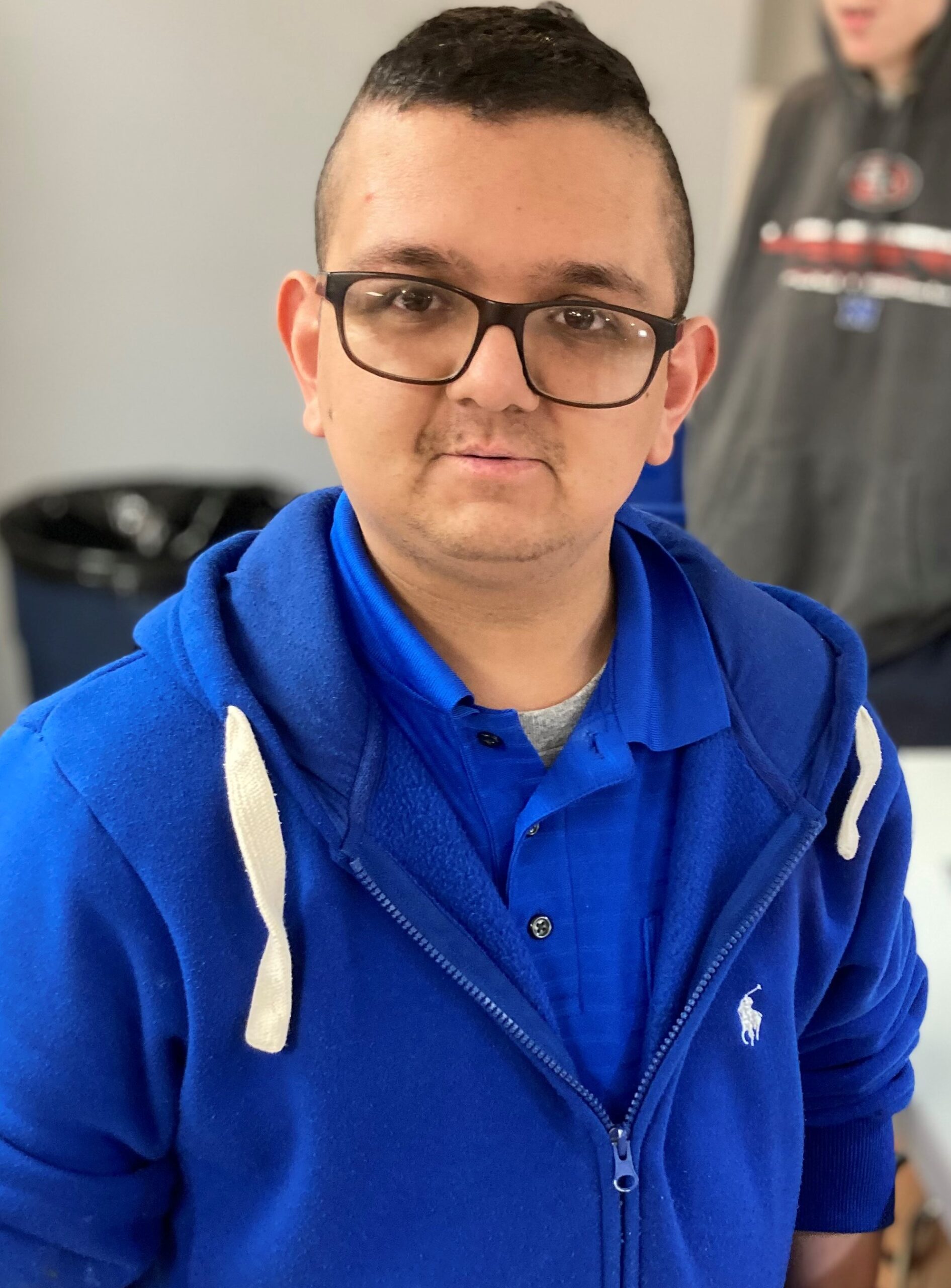 Tony
About Tony
Tony resides in Round Lake Beach. He enjoys puzzles, board games, going for walks, game shows and sports. Tony is our newest Citizen. Welcome Tony!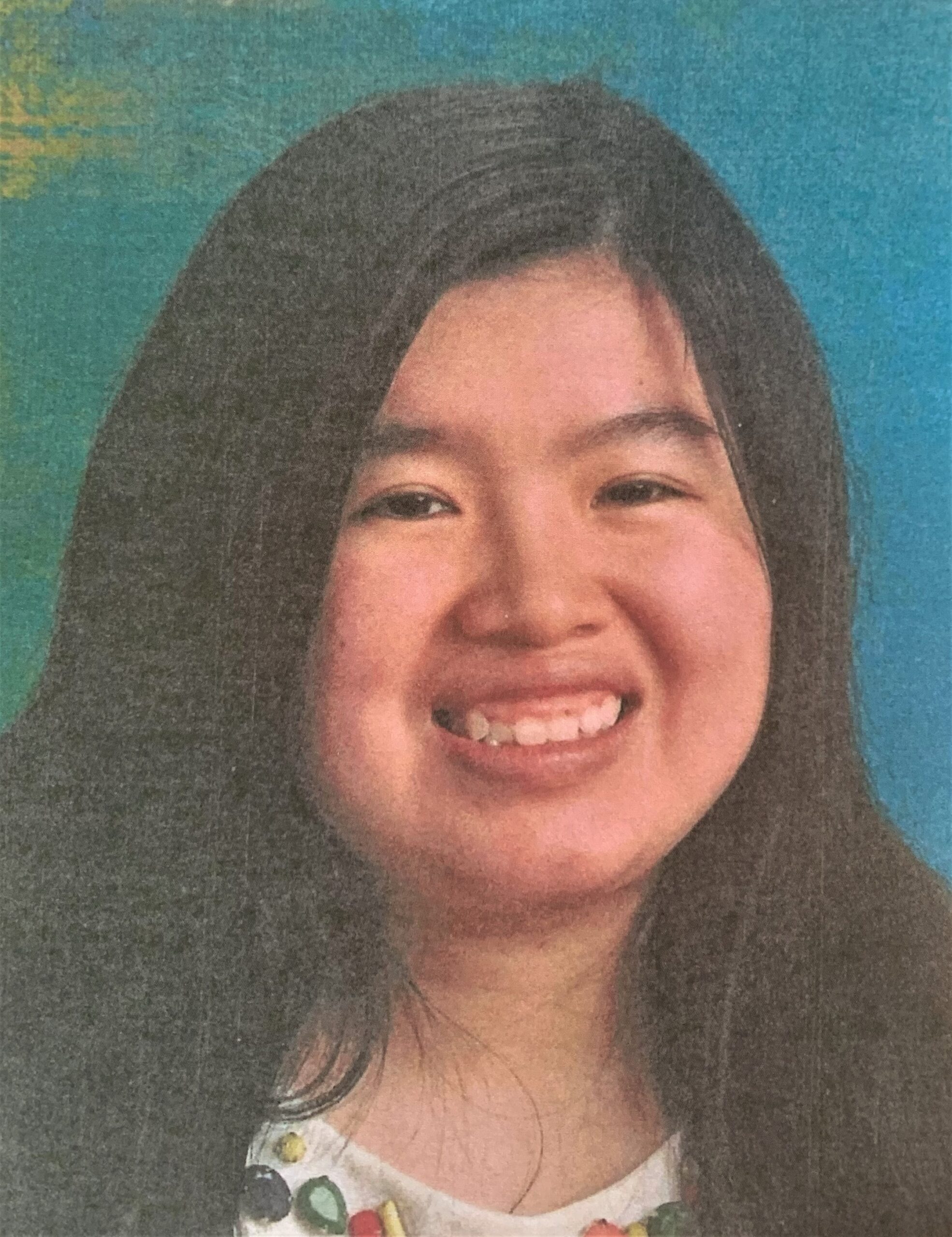 Kailyn
About Kailyn
Kailyn resides in Gurnee, IL. In her spare time she likes to ice skate, swim, horseback ride, cook and exercise. She enjoys drawing, praise and devotion time, and at BiG Great Lakes especially enjoys working in the kitchen. She is a gentle, joyful soul.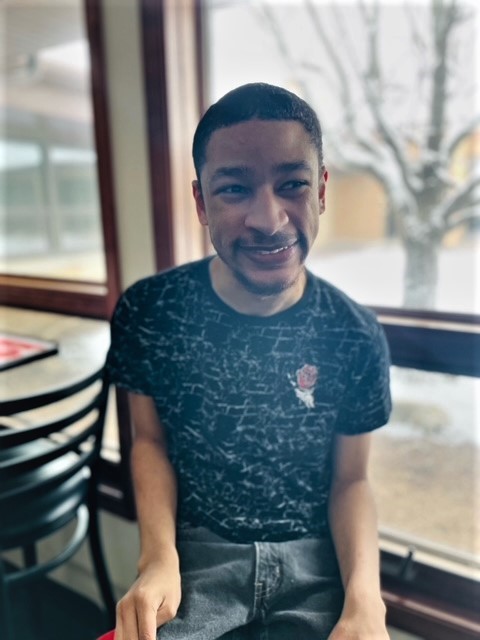 Nicco
About Nicco
Nicco resides in Waukegan, IL. He loves to smile and has a very happy and energetic presence. He specifically loves to paint and learn new things. Nicco has a contagious grin and enjoys cooking, painting and playing the bongos at BiGGL.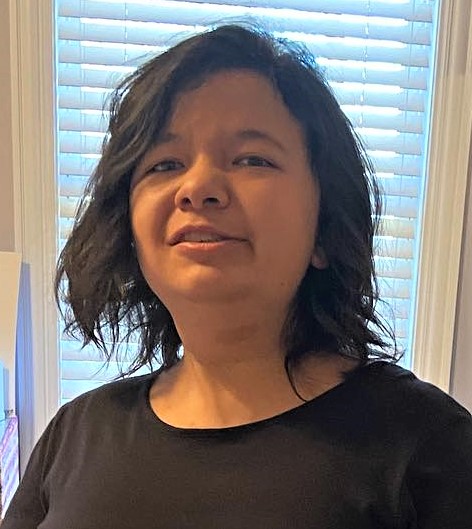 Brooke
About Anthony
Brooke resides in Cary, IL. A special gift Brooke has is to light up a room with smiles when she walks in with hers. She is an entrepreneur and has her own Etsy shop selling stencil painted pillowcases, bags and wall art. She has a good sense of humor, goes with the flow, and enjoys her peers. She is a speller to communicate, likes walks, and going out to restaurants in her spare time.