BiG Great Lakes serves individuals with disabilities (Citizens) who are desiring to be a part of a community designed especially for them.
We are currently accepting applications. Fill out the Citizen application below.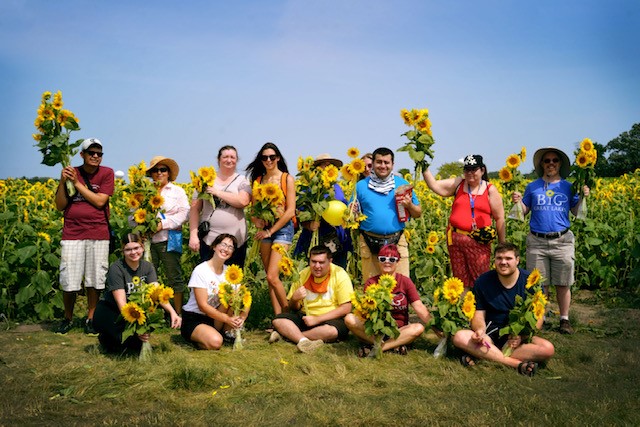 ---
To become a BiG Citizen, applicants must complete the following 5 steps:
Step 1 - TOUR
Take a glance at our innovative vocational program to better understand BiG culture and our goals as an organization. Email us to schedule a tour.
Step 2 - APPLY
After the tour, if you feel that your loved one might be a fit for BiG, we would welcome your application. Click the button below for an application. Download and email to [email protected] or mail to:
PO Box 9031
Gurnee, IL 60031
There is a $50 non-refundable application fee; this does not guarantee placement at BiG.
Step 3 - INTERVIEW
After reviewing the application, BiG staff will be excited to meet with you. They will schedule an interview with the potential Citizen and their family.
Step 4 - EVALUATION/VOLUNTEER DAY
An admissions committee will evaluate the information from the application and initial interview. Prospective Citizens will be invited to complete a volunteer day at their campus. This gives the individual an opportunity to "try out" BiG, and job supervisors the chance to evaluate the potential placement.
Step 5 - ENROLLMENT
After the volunteer day, it will be determined if BiG is a good fit for the applicant and a start date will be determined. If so, congratulations! Welcome to the BiG family!
---
Enterprises
Each of these enterprises will provide a social entrepreneurial atmosphere and challenge the Citizens, while simultaneously giving them valuable work experience and a sense of purpose and belonging.
BiG Citizens are involved in creative enterprises such as pottery, watercolor, fudge, and granola.
**The products created through these different enterprises are sold in local markets and will be coming soon to an online store.
Tuition and Fees
scholarships available*
$960
Per Month


Application Fee: $50


Registration Fee: $250


Monday - Thursday


*BiG strives to provide financial assistance to those in need and those who qualify.
---
Sample BiG Schedule
9:30-10:00 Arrival
10:00-10:30 Schedule/Devotional
10:30-11:15 Work Session 1
11:15-11:45 Break- Movement
11:45-12:45 Work Session 2
12:45-1:15 Lunch
1:15-2:15 Work Session 3
2:15-2:30 Break
2:30-3:30 Work Session 4
3:30-4:00 Clean Up and Head Home